Newsletter #92 coming up, just in time for summer!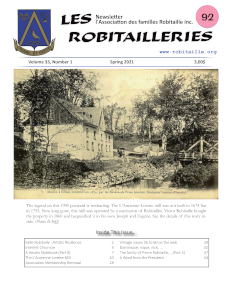 Newsletter #91 is going to press! Fifty-two pages: another new record!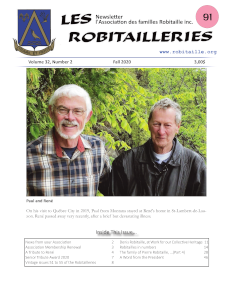 Here are the Front Pages of the latest issues of our newsletter Les Robitailleries
Click on the thumbnail to view 
Newsletter #90 has been sent to members! Forty-four pages: a new record!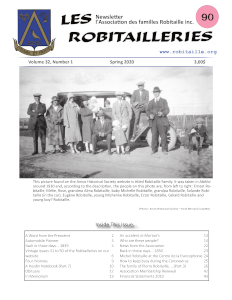 Twice a year, the Association publishes its newletter called Les Robitailleries.

The newsletter is sent by e-mail to every paying member of the Association.
Members can also choose to receive a paper version by mail for a additional fee.
Free Access to old issues
Starting January 2017, old issues are progressively be made available for free