Les armoiries créées par l'Association des familles Robitaille inc. en 1991 avec sa devise Travail et Fierté trouvée à la suite d'un concours parmi les membres

Président

Le président Florent Robitaille au kiosque de l'Association lors du Salon du patrimoine familial à Laurier Québec

Comité

Le comité d'entretien et d'embellissement du monument en 2014
Le bulletin #88 est paru.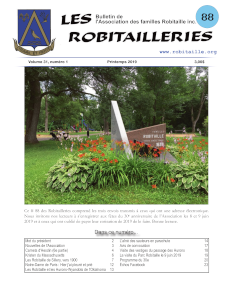 The English Version is being sent to our members!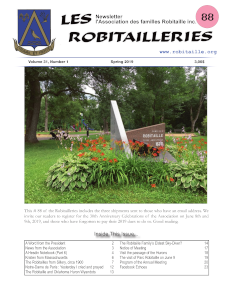 Le bulletin #84 est en phase finale de préparation.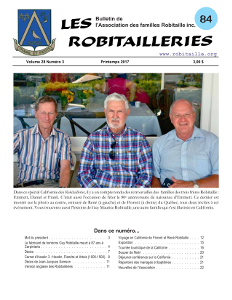 And now, for the very first time, an English Version is also coming up!